---
---
Kava is a plant in the pepper family. Its roots have been prepared as a beverage for thousands of years in the pacific islands. It has been known to create a gentle euphoric feeling that relaxes the body and excites the mind. Great for welcoming guests or making connections with new friends and/or simply unwinding and removing any unwanted stress for overly complicated day/life/world.
Deeply Grounding*

Anti-Anxiety*

Anti-stress*

Alleviates insomnia*

Social Lubricant*
*These statements have not been evaluated by the FDA. This product does not intend to treat or prevent any disease. Keep out of the reach of Children. Not to be used during pregnancy. Consult a physician before using if nursing or taking any medications.
Pure Kava Root Powder
Gluten free, sugar free, vegan, grain free, soy free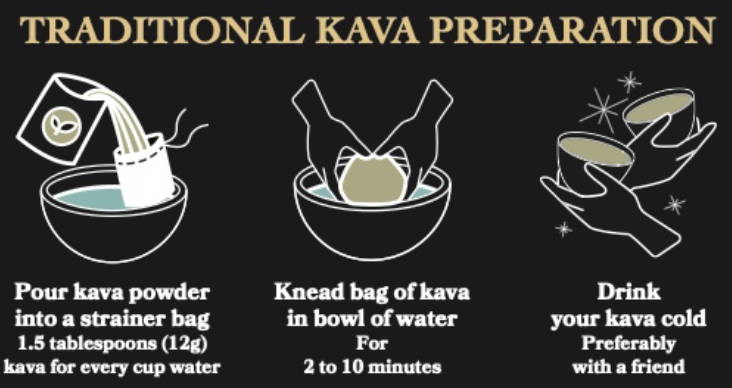 Made with the purest intention, sourced from the finest ingredients. We believe that life is a ceremony. By infusing everything that we do with ritual, we guarantee that our products are consciously sourced from all over the world -- made with the purest ingredients and finest quality. We make it a priority to use organic, GMO free, fairtrade products whenever possible.