"The journey began with a call to nature. We moved from the Bay Area to the Sierra Foothills to be with the river, the trees and connect to a conscious community.
We faced a problem. This mountain town of Nevada City was buzzing with incredible people, but there was nowhere to connect outside of typical coffee shops and bars. We were craving something that supported healthy practices, cultivated elevated conversation, and inspired artistic expression -- somewhere where we could truly connect. A seed was planted. We were inspired. We opened our doors as an art gallery, fitted with lounge seating. We infused our gallery with our intention and started serving tea ceremonially. With each ritual we shared and each cup we poured, we were personally interacting with everyone who came through our doors. This simple act of sharing translated into a community following and we soon realized the alchemy was not in what we were serving, but how we were sharing intention and ceremony.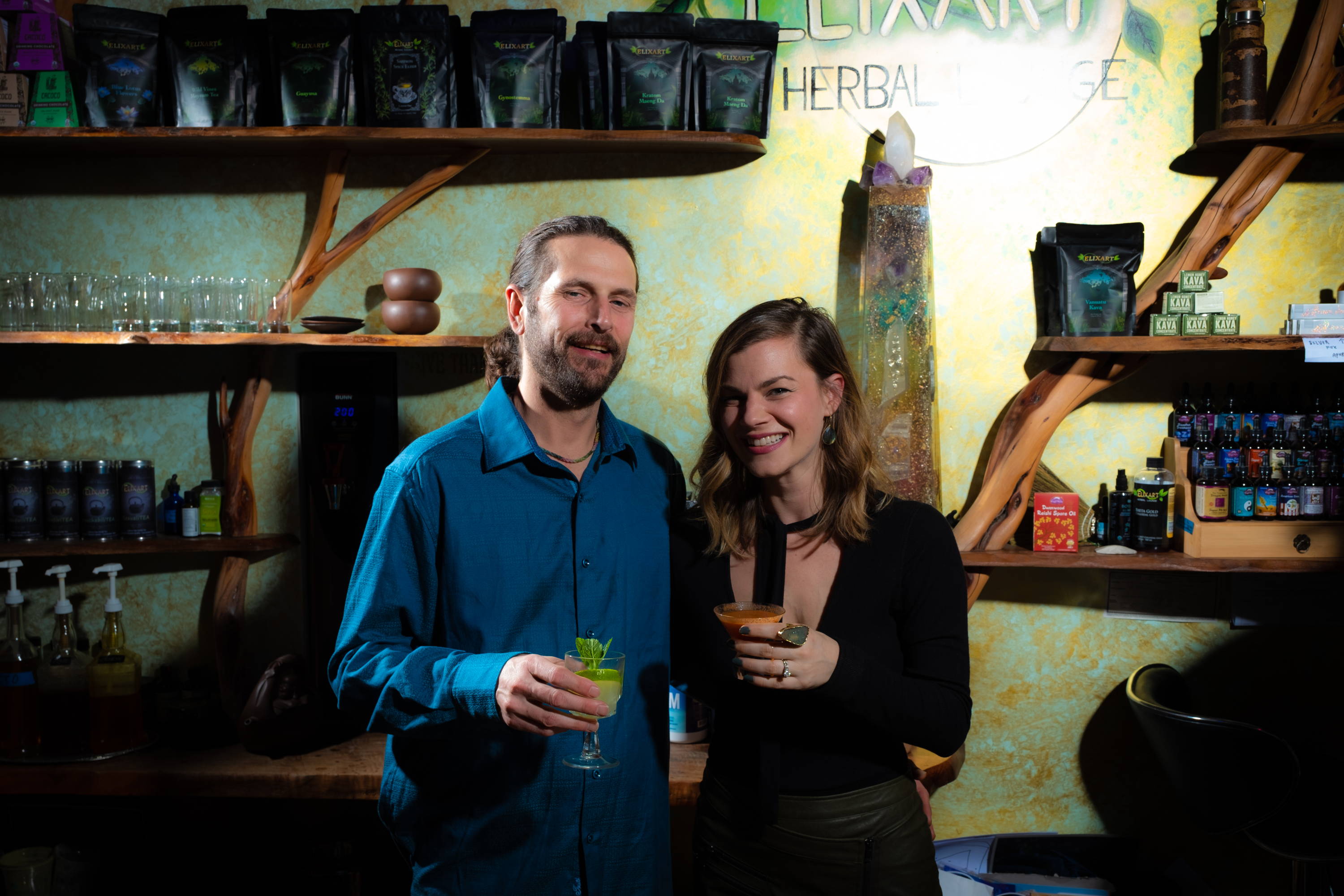 This tea culture opened us to the transformational power of plants. International travelers from every continent would stop through our doors and with every interaction, we developed an even greater passion and awareness for the ceremonial ways of serving these plants. This is something we knew we had to preserve and were ignited to share.
We wanted to breathe new life into this ancient wisdom of plant medicine, creating accessible (and tasty) ways to sip and savor these powerful herbs. We launched our own weekly tradition -- Friday night Kava and Cacao. An Elixart ritual was born, and is still thriving, eight years strong.
We crafted an extensive and evolving elixir menu, added live music as well as educational and cultural events to our calendar, listening to the calling from the community for a nonalcoholic, all-ages venue that was open during nighttime hours. It was by connecting with community around a common intention while enjoying these drinks was where the real magic transpired, and continues to do so.
You can now find us sharing our elixirs across the country at festivals and events, as well as online, making plant power accessible to everyone. We have even completed our circle, with a new location in San Francisco, bringing these Nevada City vibes and an urban oasis back to the Bay.
Throughout our evolution, the Elixart mission has stayed the same. We are here to inspire a culture that is fully awake and fully connected -- to ourselves, each other, and our planet.
Will you join us?"